In-app guidance
Make software easier to use.
Provide contextual guidance and support on key workflows with tooltips, visual cues, onboarding task lists, and on-demand resources – all within the flow of work.
Request a demo
WalkMe allows us to implement customized guidance for users, so we can offer the enhanced employee experience that we want.
Yudai Uraguci
Assistant Manager, Management Information System Department, Corporate IT
The ability to make fixes on-the-fly protects data integrity and eliminates errors, so we avoid fulfillment issues and increase our customers' satisfaction.
Darryl Crumblin
CRM Enablement Manager
WalkMe makes it easy to push information really quickly to the right people when and how they need it, regardless of their language, location, or role.
Alexa Cordell
Digital Learning Manager
Guidance that adapts to people.
Not every workflow goes in a straight line. Account for multiple ways to complete a single task with guidance that contains conditional logic, error handling, and the ability to start at any step of the process.
Prevent errors at the point of entry.
Take proactive steps with validation safeguards and automation to prevent errors before they are made, improving decision-making ability, boosting performance, and driving business goals.
Give users immediate self-service.
Leverage a natural language chat interface to find information, automate processes, and complete tasks faster.
Drive important actions in real-time.
Notify employees of key events and drive required actions with in-app notifications tailored to reflect your company's brand and voice.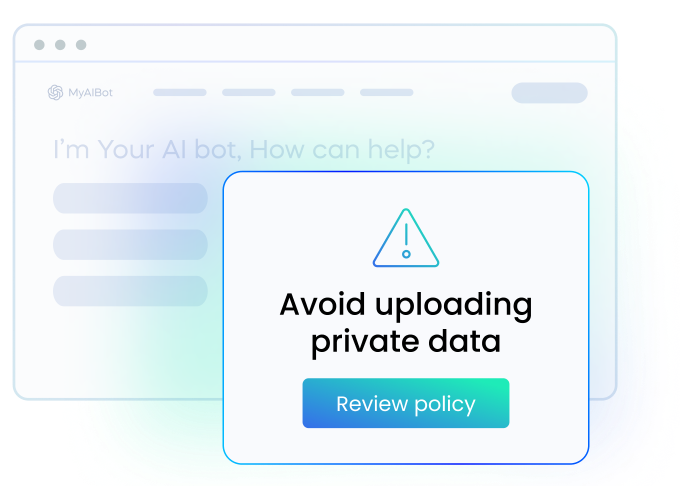 Explore more from WalkMe.