Platform solutions
WalkMe for Microsoft Dynamics 365™
From prospecting to quoting, forecasting, renewals, and reporting, remove the friction from essential sales workflows so your sellers can close more deals, faster.
Request a demo
Sales is all about the numbers.
faster time-to-proficiency.

training hours eliminated.
Get up and running faster.
60% faster user adoption of features and applications.
Take productivity from good to great.
113 full-time equivalents higher net productivity.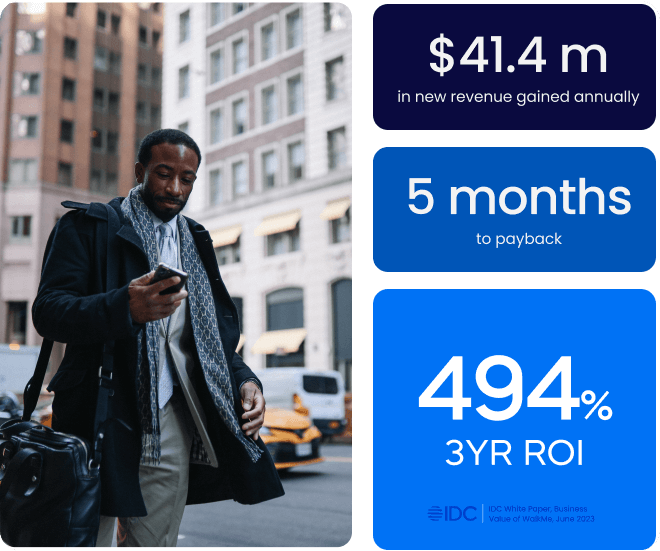 Outpace the speed of change.
30% faster change management processes.
Say goodbye to bad data.
41% fewer business processes errors.
DATA
Gain visibility into user journeys.
See how your sellers use Microsoft Dynamics™ - where they struggle, get stuck, and make mistakes within a field, form, or workflow. With AI-driven recommendations, eliminate the friction and ensure data and process accuracy.
ACTION
Get your reps up and selling faster.
Build responsive, flexible Microsoft Dynamics™ workflows on-the-fly, no more waiting on your admin for a fix. Get up and running faster with pre-built experiences that address the challenges you want to solve.
EXPERIENCE
Sell with maximum impact.
Give your reps a personalized selling experience, meeting them right in the flow of work. With quick access to essential resources, advanced search and process automation, your sellers will have more time to focus on what matters most - sales.
With WalkMe on Microsoft Dynamics, we are able to give our employees the guidance and in the moment support they need so they can spend more time focused on our customers.
Mica Mayo
VP Business Operations
WalkMe solves the 'learning decay' problem with moment-in-time guidance, streamlining staff training and improving knowledge retention. The ability to make fixes on-the-fly protects data integrity and eliminates errors, so we avoid fulfillment issues and increase our customers' satisfaction.
Darryl Crumblin
Sales Enablement Manager
Users can now quickly find the support that they need in-tool, when they need it, with no interruption to their workflow and experience less time away from customers.
Christi Lopez
WalkMe Administrator
Explore more from WalkMe.