World's leading digital adoption platform.
Eliminate digital friction from your workflows and turn your tech stack into a competitive advantage with WalkMe.
See why we're #1
5 reasons why WalkMe is the top digital adoption platform.
#1
Robust and adaptable technology.
The industry's top-rated digital adoption platform, built on patented AI technology that is resilient to changes in your software stack and automatically generates recommendations for solving digital friction.
Learn more
#2
Built for the enterprise.
The only DAP built from the ground up for the governance, compliance, security and scalability needs of enterprise customers.
Read customer stories
#3
Data-driven by design.
We take a unique approach to measuring impact and ROI - with enterprise-level dashboards which cater to C-level executives and a goal-based approach to measure impact.
Read more
#4
Market expertise that fuels your success.
Drawing from our experience with thousands of customers, we have the real-world knowledge to expertly address your specific requirements within your most crucial workflows.
Request a demo
#5
World-class network ready to support you.
Accelerate your DAP journey with expert guidance and best practices, an engaged community of passionate experts, and a vibrant ecosystem of partners.
Become a partner
"WalkMe's feature-rich platform, continued focus on innovation, solution accelerators, and first-to-market offerings make for a reliable and scalable platform for large enterprises."
Vasupradha (Vasu) Srinivasan
The Forrester New Wave™: Digital Adoption Platforms, Q4 2022
Adoption of our technology solutions is critical to achieving return on investment. WalkMe helps with that adoption by engaging our employees directly within our internal applications and providing just in time guidance, which increases self-service and adoption and reduces support tickets submitted to our internal applications.
Doug Beaudoin
Chief Information Officer, Deloitte Services LP
Overall, WalkMe has helped us improve product usage, consumption, and retention by 300%.
Nilanjan Adhya
Chief Digital Officer
Pinpoint and resolve digital friction with WalkMe Digital Adoption Platform (DAP).
Data
Make informed decisions and demonstrate impact with robust analytics dashboards and reports.
Action
Build and launch effective solutions to address every bit of digital friction in the flow of work.
Experience
Deliver seamless user experiences that cut time out of everyday workflows.
494% ROI. Fast.
WalkMe Digital Adoption Platform generates real returns. With data on how employees interact with technology, you can identify friction and design experiences that drive adoption of applications and workflows. That's why IDC calculated our ROI at 494% over a 3-year period.
Read the study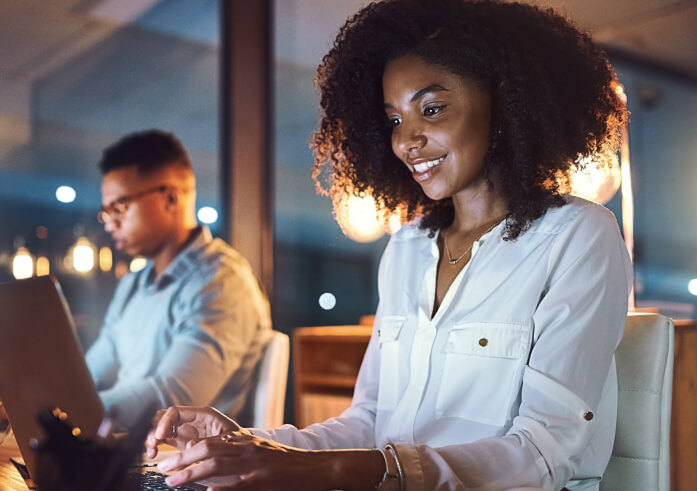 $41.4m
total new revenue gained annually.
$7.9m
in total productivity gains.