OMNICHANNEL
Meet users wherever they are.
On web, desktop, or mobile. In the office or on the go. Give your people the digital experiences they need to get the job done.
Request a demo
We want to empower our people, through tech enablement, to work more efficiently and make better, smarter decisions – and enable our teams to look across the entire ecosystem and spot opportunities to reduce administration and deploy automations at scale.
Josh Novelle
Director, Digital Learning Solutions
Nestlé's Digital Adoption (DAP) Strategy with WalkMe is about creating new ways of working. It's about using user experience data as the first step in understanding our employees' pain points, and then creating content that addresses these challenges.
Senior Product Manager, Digital Adoption Platform
Digital adoption everywhere.
Remove the digital friction that slows down your users. Offer personalized guidance, contextual resources, and self-serve support on top of any web, desktop, or mobile application.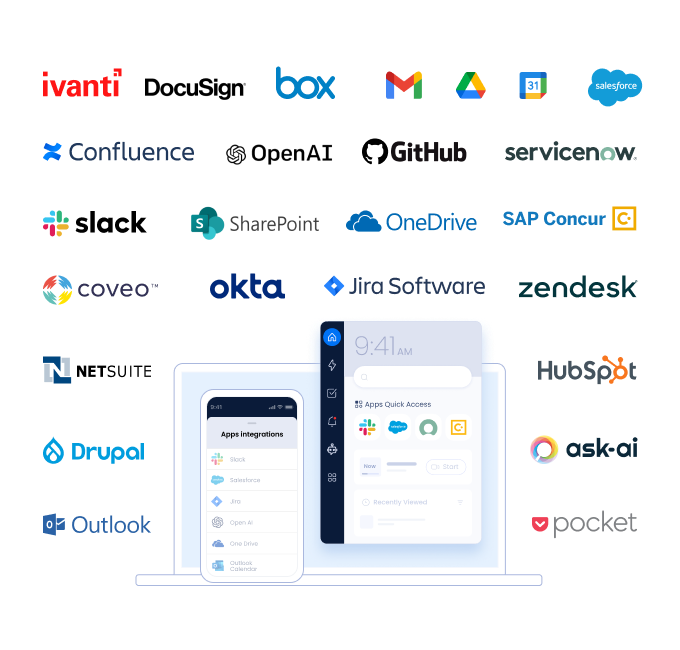 Consistent, uninterrupted workflows.
Deliver seamless experiences that start in one place and pick up wherever users left off on any platform or device. Leverage integrations with third party applications to provide just the right guidance or resource when and where it's most needed.
Learn more
Integrate data for deeper insights.
See where work happens. With accurate data across all touchpoints, pinpoint friction in every workflow running in your company. Make informed decisions to propel your digital transformation initiatives forward.
Learn more
Unified gateway to work.
Make work simple with WalkMe Workstation, a personalized employee hub, where all the necessary tools, workflows, knowledge, and applications are connected in one place, available on any device, and easily accessible from any location.
Learn more