Sprinklr boosts productivity, improves user experience, and reduces support for both employees and customers with WalkMe.
85% reduction in employee support tickets on a travel management tool
30% increase in time spent by customers in the platform
330% increase in customers who used top new features within two weeks
Customer Experience Management platform Sprinklr serves an impressive, fast-expanding client list. Meeting onboarding requirements for customers and new hires, however, was a challenge. Sprinklr deployed WalkMe for both its employees and customers, offering easy-to-use, in-app guidance that engaged end users and effectively reduced the company's internal support burden. Since adopting WalkMe, Sprinklr reports:
85% reduction in employee support tickets on a travel management tool
30% increase in time spent by customers in the platform
330% increase in customers who used top new features within two week
"
WalkMe had a huge impact on Sprinklr in a short period of time - we use WalkMe for both our employee-facing applications and our customer-facing SaaS solutions, and our time to value was within 90 days for both use cases. Creating a frictionless employee experience leads directly to customer happiness and overall growth. With WalkMe, employee support tickets reduced by up to 85% and the customer time in the Sprinklr platform increased by 30% in the last year.
"
Asha Aravindakshan
VP of Customer Delight and Operations
Executive Summary
Since 2009, Sprinklr, the Customer Experience Management (CXM) platform for modern enterprises, has been creating technology to help enterprises and organizations understand and take action on a tremendous amount of customer data. The company's fast-growing client list includes many of the largest brands in the world; and its employee base is increasing in step. But onboarding—of both new hires and new clients—was falling behind, demonstrated by a rising internal support burden.
Sprinklr implemented WalkMe for both their employees and customers. Internally, WalkMe was layered over several enterprise applications, offering customized in-app guidance that over 85% of employees engage with regularly. Outreach for support has fallen substantially, and employee productivity has improved. Externally, WalkMe is used to create custom in-product onboarding experiences with real-time guidance to feature use. By boosting feature adoption and offering actionable insights into customer behavior, Sprinklr improved the overall customer experience, contributing to a higher retention rate.
WalkMe for Employee Experience

WalkMe for Customer Experience
The Challenge
Creating a frictionless employee experience
As a customer experience management platform that is leading the enterprise software industry, Sprinklr has a good business problem to solve for – growth. Asha Aravindakshan, VP of Customer Delight and Operations at Sprinklr is one of many executives responsible for enabling the rest of the organization to keep up with their hypergrowth. According to Aravindakshan, "I am tasked with ensuring that each 'Sprinklrite' can take advantage of their technology stack in a way that increases their effectiveness and fosters a frictionless employee experience."
With more than 1,900 employees working around the world from 24 time zones and speaking 27 languages, Sprinklr has a diverse employee base who are expected to ramp up their productivity through virtual training in their first few weeks before attending company-wide orientation. These learnings are complemented by real-time tasks on internal software applications as they become familiar with their roles and responsibilities including applications for expense management, business travel, enterprise resource planning (ERP), customer relationship management (CRM), content management, learning management, and more.
Despite this investment in physical and virtual onboarding programs, the data from monthly employee surveys indicated that Sprinklr needed to accelerate its onboarding for employees and provide guidance within applications for employees, contributing to a frictionless experience for their Sprinklrites.
The Solution
Driving technology adoption across platforms
In less than 3 months, Aravindakshan and team implemented WalkMe across 7 core platforms, targeting top pain points in the employee journey. As a starting point, she ran analysis on their software investments, looking at spend and user count, to determine where WalkMe could have the biggest impact in the least amount of time.
In 6 months of working on their digital adoption strategy, Aravindakshan and team have collected data indicating obstacles to employee happiness, identified major tools that needed improvement, and deployed WalkMe to assist 10 tools.
WalkMe's cross-application functionality allows teams to work together to target users at impactful points in their user journey to improve outcomes. For example, travel and expense management platforms that are used infrequently by some Sprinklr employees have the common issue of employees forgetting their credentials, leading to repetitive support tickets. By targeting users in its internal learning management tool users are reminded to use the right credentials at the time where they book travel for the in-person orientation or training.
Creating relevant experiences based on role
Sprinklr effectively capitalizes on WalkMe's segmentation abilities to create relevant experiences based on role. This level of customization is especially important in applications like a CRM where different teams have distinct use cases. They built individualized help content for every persona: for their Marketing and Sales teams who are in their CRM daily and for the Professional Services team who use their ERP application daily.
WalkMe has become an invisible layer that feels native to Sprinklr's internal applications, which is especially important when overlaid on an application like an HCM, the one system that will touch 100% of employees. WalkMe will be a key part of enabling the mass migration from a previous platform, speeding up the deployment among the Culture & Talent team, and creating an efficient interaction between all of Sprinklr's employees and their HCM platform. By focusing on the user journey, and identifying the pain points that lead to frustration, confusion, or complexity, the Sprinklr team creates solutions that employees want to use repeatedly.
The Results
A happier, more efficient workforce
The WalkMe solutions used differ per application based on business challenges and user pain points, but the impact is universal — reduced support time, improved productivity, and impact on revenue.
By layering WalkMe on top of their travel management platform, Sprinklr has seen an 85% reduction in support tickets. Layering WalkMe on its ERP software resulted in a 20% drop in support burden. This level of support deflection has allowed Spinklr teams to focus on more strategic issues, while still providing an incredible level of support to users.
Utilization of WalkMe has also created a more efficient workforce within Sprinklr. Each new hire now has guidance and engagement around most common processes within each software application from day one. Sprinklr has seen a 20% increase in training compliance on their learning management system. This translates into employees' questions being answered quicker and processes being completed correctly sooner, improving overall job satisfaction and productivity.
In its content management platform, Sprinklr has seen a 20% increase in document open rates from prospects and customers in the sales cycle, accelerating their sales journey. Employees benefit from the WalkMe content within the platform, leading them to search and send more relevant and timely content.
Pivot to a seamless remote onboarding program
WalkMe also helped Sprinklr be more agile. When COVID-19 hit in March 2020 and Sprinklr moved their entire business to remote, they had only been live with WalkMe for 6 weeks. They originally built their WalkMe solution to support their new hires — but overnight, the entire organization started relying on the training, support, and improved experience that WalkMe provided on their 100% SaaS infrastructure. As the needs of the business changed rapidly due to COVID, including an increased demand to enable remote employees on additional applications, Aravindakshan was able to quickly deploy new WalkMe solutions to help the company and the users adjust to change.
Sprinklr's digital adoption strategy through WalkMe helps them maintain employee and customer happiness amidst their rapid growth. Employees are happier finding what they need when they need it, which leads to a positive impact on customer interactions, and ultimately, influences customer's growth.
The Challenge
Finding a new and better way to retain users
Many of the world's most valuable brands, including McDonalds, Microsoft, and L'Oreal, use Sprinklr's Customer Experience Management (CXM) platform to manage customer and prospect engagement. Sprinklr brings together modern channels – social media, messaging, chat, blogs – on one unified platform to facilitate collaboration and deliver memorable experiences.
Sprinklr is an international success story because their team is constantly coming up with unique ways to improve the experience for each user.  A couple of years ago, Sprinklr Product Manager Anant Chaudhary, ran some internal analysis to identify new ways to enhance the user journey and decided to focus first on the onboarding experience. "The Sprinklr platform is very robust, with lots of capabilities and new innovations getting released," Chaudhary said. "We wanted to ensure that a new user can log in on day 1 and start taking advantage of all the software has to offer."
Previously, Sprinklr was using a product management platform that focused on analytics to support their onboarding.  The platform could create simple tours and collect data, but wasn't robust enough for Sprinklr's needs. Chaudhary wanted to provide his customers with even more: "We have a comprehensive solution that caters to a diverse customer base.  We wanted to create dynamic content that would give each user the personalized and intuitive experience they deserve."
Chaudhary and his teams needed a better solution—one that would not only allow them to create more robust content, but also one that would help them make better decisions and ultimately result in more long-term customers. "How do we deliver customer product adoption data, so our internal teams can effectively utilize that data and build content to support those insights? Understanding how customers are using the platform is crucial to us improving the user experience, customer happiness, and adoption of Sprinklr" says Chaudhary.
The Solution
Driving platform adoption through better onboarding, data visibility
WalkMe's Digital Adoption Platform offered an answer to Sprinklr's challenges. By functioning as an invisible overlay on top of the Sprinklr platform, WalkMe enables Sprinklr to create seamless in-app guidance, intuitively introducing new users to the environment and creating personalized feature releases.
Sprinklr started its WalkMe implementation by testing ways to improve new feature adoption. The team created custom balloon ShoutOuts (pop-ups) to draw attention to new releases and features, as well as step-by-step guidance (Smart Walk-Thrus) on new processes. By segmenting content to the right users, they were able to deliver the right content, to the right user, at just the right time. Sprinklr has a quarterly release cycle. "There's a very strong need to drive adoption for those features to make sure users are going to use these features, even know about them." Once those first efforts proved successful, the next task was completing the onboarding experience.
"It is incredibly important that we create relevant, welcoming experiences for new customers – and that's why we engaged WalkMe," says Chaudhary. "Our customers deserve a best-in-class user onboarding experience."
"The biggest challenge we had around customer user onboarding is finding a way to do it efficiently—every Sprinklr client has a customized environment, determined by its specific workflow," says Chaudhary. "Sprinklr caters to the unique needs of customers and having one onboarding experience to fit all was not going to work."
Chaudhary and his team started by developing onboarding for six major clients. They discovered that many of the processes were similar. "We developed a library of blueprint Walk-Thrus that can be cloned, then customized for specific client use," Chaudhary says. This positions Sprinklr to set up future custom onboarding quickly and with flexibility. "With WalkMe, we can also segment users and assign permissions, so each user only sees what they need to." The onboarding experience isn't designed to be a one-time initiative – it can be restarted at the click of a button for ongoing training on new apps or refreshers for apps that are used less frequently.
Decentralized management of WalkMe content creation
Sprinklr offers five core products overseen by five product teams. Each team has the independent flexibility to design a unique WalkMe experience to optimize usage of their respective products, while at the same time providing users with consistent, reliable in-app training and support they have come to know and love. The analytics provided by WalkMe Insights are also proving more usable than those of the previous platform. One of Spinklr's goals for 2020 is to accurately measure and increase consumption, and WalkMe Insights are setting them on track to do so. "It was critical that we had a solid adoption analytics tool that had the ability to integrate with our internal data sources. This allows us to extract insights and funnel that information to our success managers, our field teams, and our support team so that they can use the data to make decisions."
The Results
Improved experience, responsiveness, and user retention
Since implementing WalkMe, Sprinklr has seen a marked improvement in user platform retention. "Just looking at the actions of those first six clients with WalkMe onboarding, we saw a 16% increase in user retention in the first month, and 24% in the second. Importantly, the average time spent by each user in the platform has increased by more than 30% in the last year" says Chaudhary.
Chaudhary says the main benefit of WalkMe is the in-platform how-to library. Previously, all help content was tucked away in the portal behind a log-in. Now, users have self-service and excellent on-demand resources at their fingertips.
New product releases also are more successful. In the past, Sprinklr would rely on the knowledge portal or emails to announce updates or new features. Through personalized in-app communications, Sprinklr dramatically increased the number of users who engage with new feature release announcements to 84%. Not only are customers finding out about features, but most importantly, they're actually using them: Sprinklr has seen a 330% increase in end-users who adopt new features within two weeks. "That's a huge benefit we didn't have before," says Chaudhary. "By providing users the right information at the right time, they're more likely to take advantage of the new functionality. There's nothing better than in-platform content delivery."
To ensure users aren't bombarded with product announcements and other content that isn't relevant, WalkMe enables targeted communication. "The segmentation really helps us make sure that we are sending the right surveys and the data announcements to the right users. This helps eliminate fatigue and keeps users engaged." Better user experiences have also decreased support tickets by 22.6%.
All five product teams are using WalkMe Insights to make data-driven decisions that keep Sprinklr customers happy and engaged. "We can see how each customer is adopting the platform," Chaudhary says. "For example, how is the technology vertical adopting Sprinklr versus how is the government sector adopting it? Which products are being used by which sector? By understanding the behavior, we can now actually pinpoint the accounts that we need to proactively talk to."
WalkMe Insights also offers visibility into which customers interact with new features by industry, location, or other segment. "Through simple integrations, we can combine all our customer data — from WalkMe, our CRM, and Sprinklr — into one place to provide us robust visibility and insights and create even better contextual experiences," Chaudhary says. Chaudhary can use WalkMe Insights to follow and analyze user behavior. "We can figure out where users get stuck, or where we lose most of our users. And then we can make changes to address those issues," he says. He looks forward to expanding the use of WalkMe to optimize the customer experience in a meaningful way.
About Sprinklr
Sprinklr (@Sprinklr) is the world's leading Customer Experience Management (CXM) platform. We help organizations listen to, engage, and reach customers and citizens across 25 social channels, 11 messaging channels, and hundreds of millions of forums, blogs, and review sites. Sprinklr is a global company with 1,900 employees helping the world's most valuable enterprises make their customers happier.
Discover More about Employee Training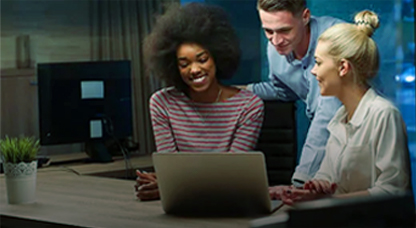 Thermo Fisher Scientific boosts employee productivity, software adoption - achieves 2,000% data accuracy improvement
Thermo Fisher Scientific boosts employee productivity, software adoption - achieves 2,000% data accuracy improvement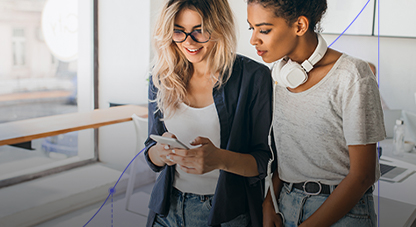 LinkedIn supports rapid growth with faster, more efficient use of software, 43% decrease in live training
LinkedIn supports rapid growth with faster, more efficient use of software, 43% decrease in live training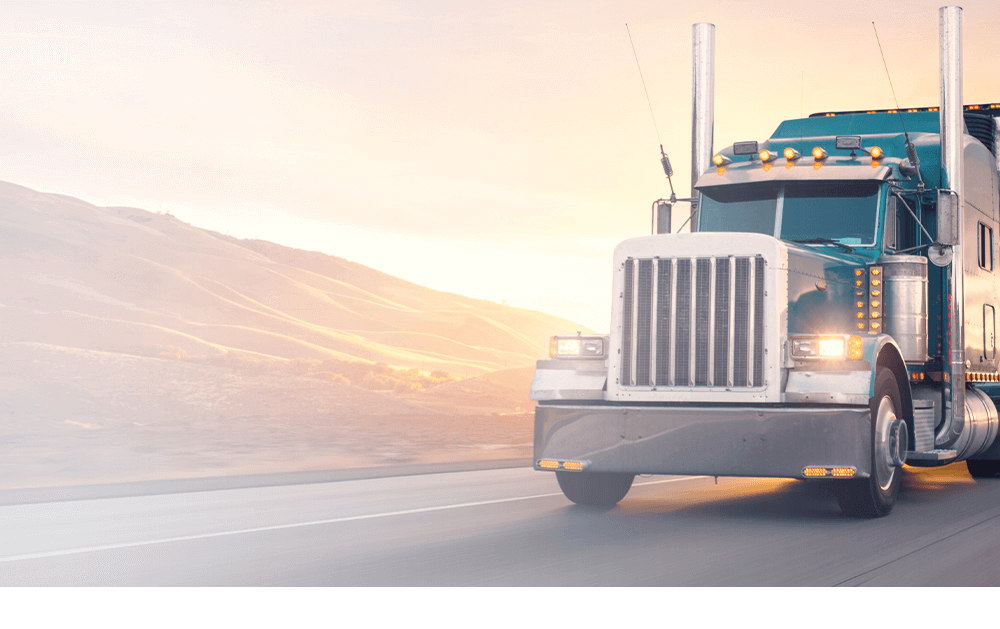 WalkMe is an invaluable solution that makes Oracle Sales Cloud easy to use for our 6,000 users. Implementation was excellent, and we have been able to significantly improve the user experience, and cut upfront on-boarding time.
WalkMe is an invaluable solution that makes Oracle Sales Cloud easy to use for our 6,000 users. Implementation was excellent, and we have been able to significantly improve the user experience, and cut upfront on-boarding time.